Katrina Mayer once quoted, "Time spent among trees is never wasted." With more than 31 percent of the earth covered by forests, nature enthusiasts are spoilt for choice. If you want to go nature tripping but have no clue where to start from. This guide has definitely got you covered, from tropical rainforests in the world to gorgeous National Parks! What are you waiting for? Go immerse yourself in nature.
1. Daintree Rainforest, Australia
Best time to visit: May to October
The Daintree rainforest is a compulsory visit if you ever loved the beautiful forests portrayed in the well-known movie Avatar. There are numerous reasons for you to explore this UNESCO World Heritage Site and Australia's best-kept secret. In Northern Queensland, Daintree is home to 122 unique and endangered species. A goldmine for adventure enthusiasts and nature fanatics, you could be floating through the forest canopy in a zip line, get a thrill with some crocodile spotting, enjoy a trek through the dense growth or pretend to be Avatars and hunt for your own meal. Recognized as the world's oldest rainforest (135 million years old), profits from rainforest tours are contributed to effectively managing the forest and preserving it. So, you can rejoice with the beauty of Daintree with a feeling that you contributed to saving one of nature's most amazing artworks and the most beautiful forest in the world. Isn't that a win-win situation for you?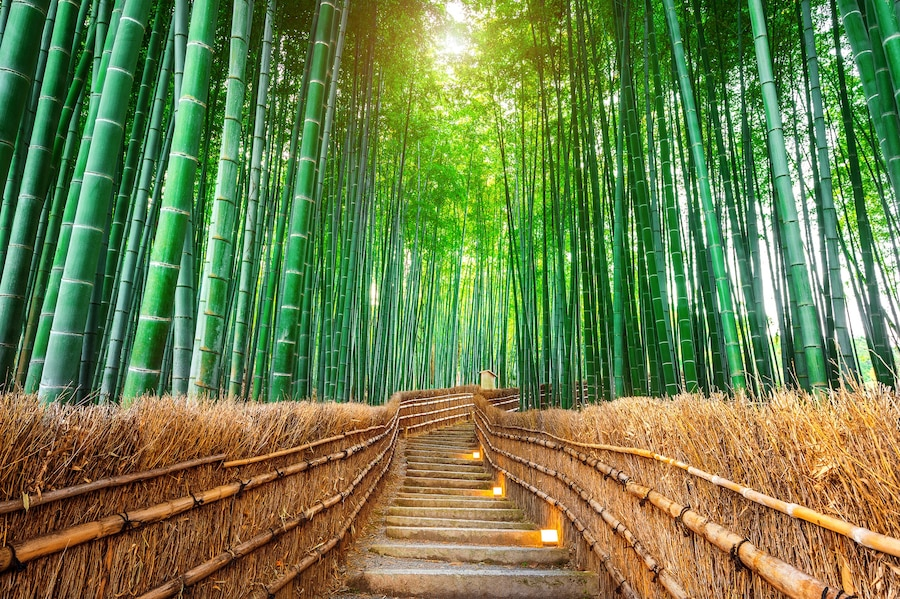 2. Arashiyama Bamboo Grove, Japan
Best time to visit: October to November and April to May
Highlight: Bask in the calming rosy glow that filters through the Bamboo trees
We all know how neat and hygiene centric the people of Japan are. Would you believe it if we said that even nature in Japan is all tidy? You should definitely drop by the Arashiyama Bamboo Grove if you don't believe us. The towering Bamboo stalks neatly frame the pathway and fill the entire area with just enough light to transform the grove into a magical setting. Regarded as one of Japan's most popular sites, you will be transported to a whole different universe with a multitude of photo opportunities to fill your Insta feed.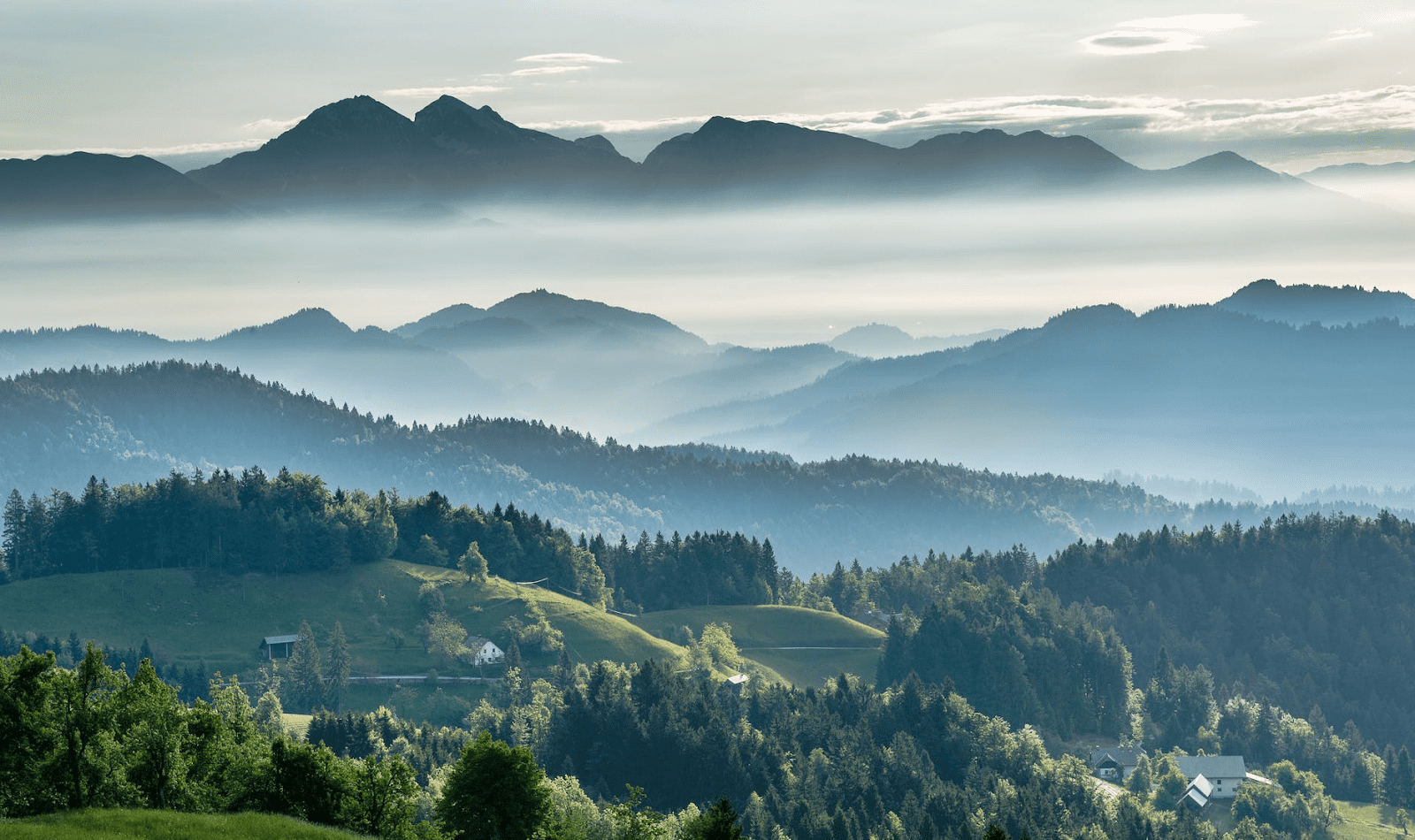 3. Montverde Cloud Forest, Costa Rica
Best time to visit: All year round, ideally December to May
Highlight: Spot unique wildlife and admire the majestic scenery
One of the most popular cloud forests in the world undoubtedly boasts some of the most breathtaking vistas the mind can perceive. Costa Rica is home to six diverse cloud forests, Montverde being the most popular. Be awestruck by beauty as you abseil down grand waterfalls, encounter unique birdlife and wildlife, cross long suspension bridges and soar through the misty canopy. You can even feel like Tarzan as you go zipping through the mist. Feel transported into a whole other universe where dense cotton-like fog envelops every tree you see, making it a magical setting.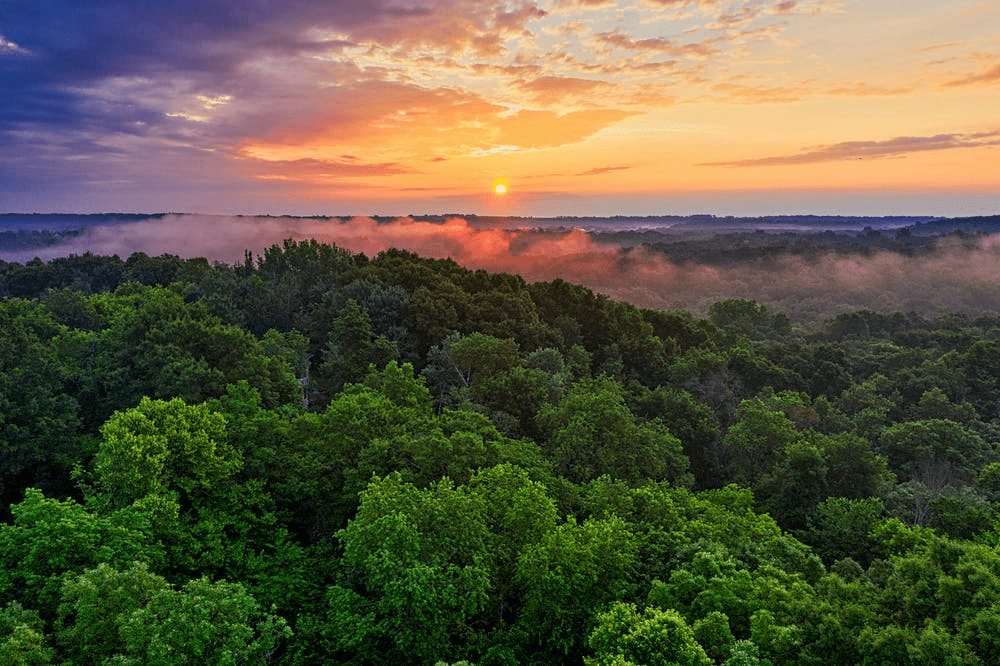 4. Amazon Rainforest, Latin America
Best time to visit: July to December (for easy hiking experience) or January to June (wildlife spotting)
Highlight: Test your bravery by going Piranha fishing
We have all heard of the ginormous Amazon Rainforest spread out across nine different countries. Its massive size gives travelers incredible opportunities. Visit the forest through Ecuador, and you will get to interact with the Huaorani people, learn about their history and admire how they harmoniously exist with the wilderness. For a more luxurious approach, travel via Peru and enjoy a cruise into the heart of the rainforest. You will learn a lot with knowledgeable guides and enjoy numerous activities like a canopy bridge walk or swimming with pink dolphins.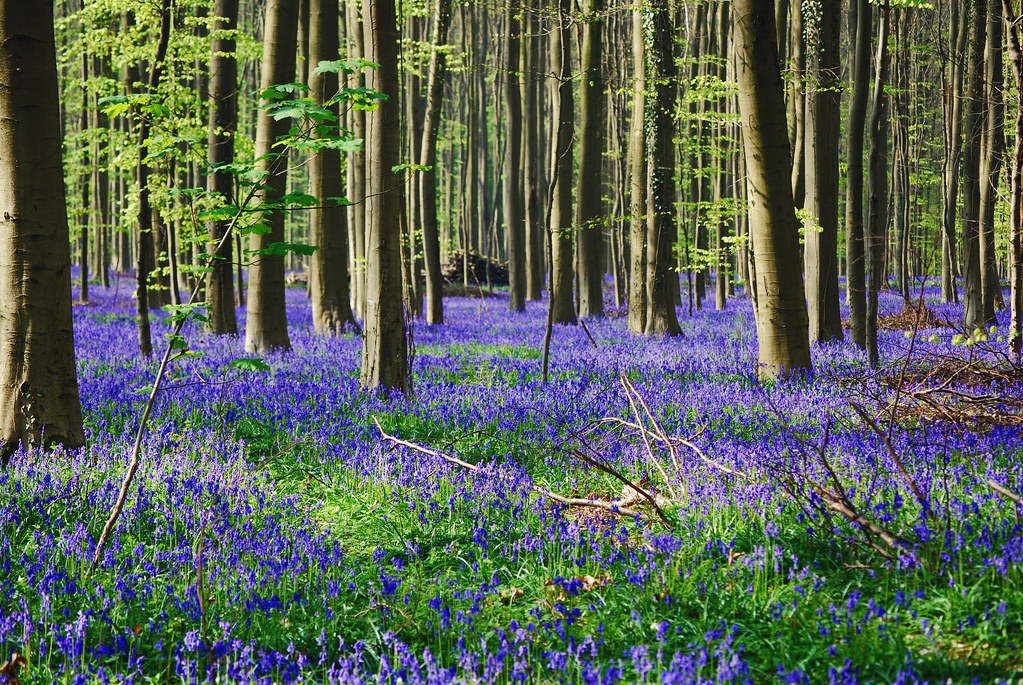 5. The Hallerbos Forest, Belgium
Best time to visit: Year-round, Mid April (to view the forest with bluebells)
Highlight: Walk through a carpet of bluebells
Just 20 kilometers from the heart of Brussels is the gorgeous Hallerbos Forest in Belgium. Enjoy its most grand during the spring due to the gorgeous blue-tipped undergrowth. Spanning 1360 acres, the forest is equally pretty without the bluebells and is home to a variety of wild animals.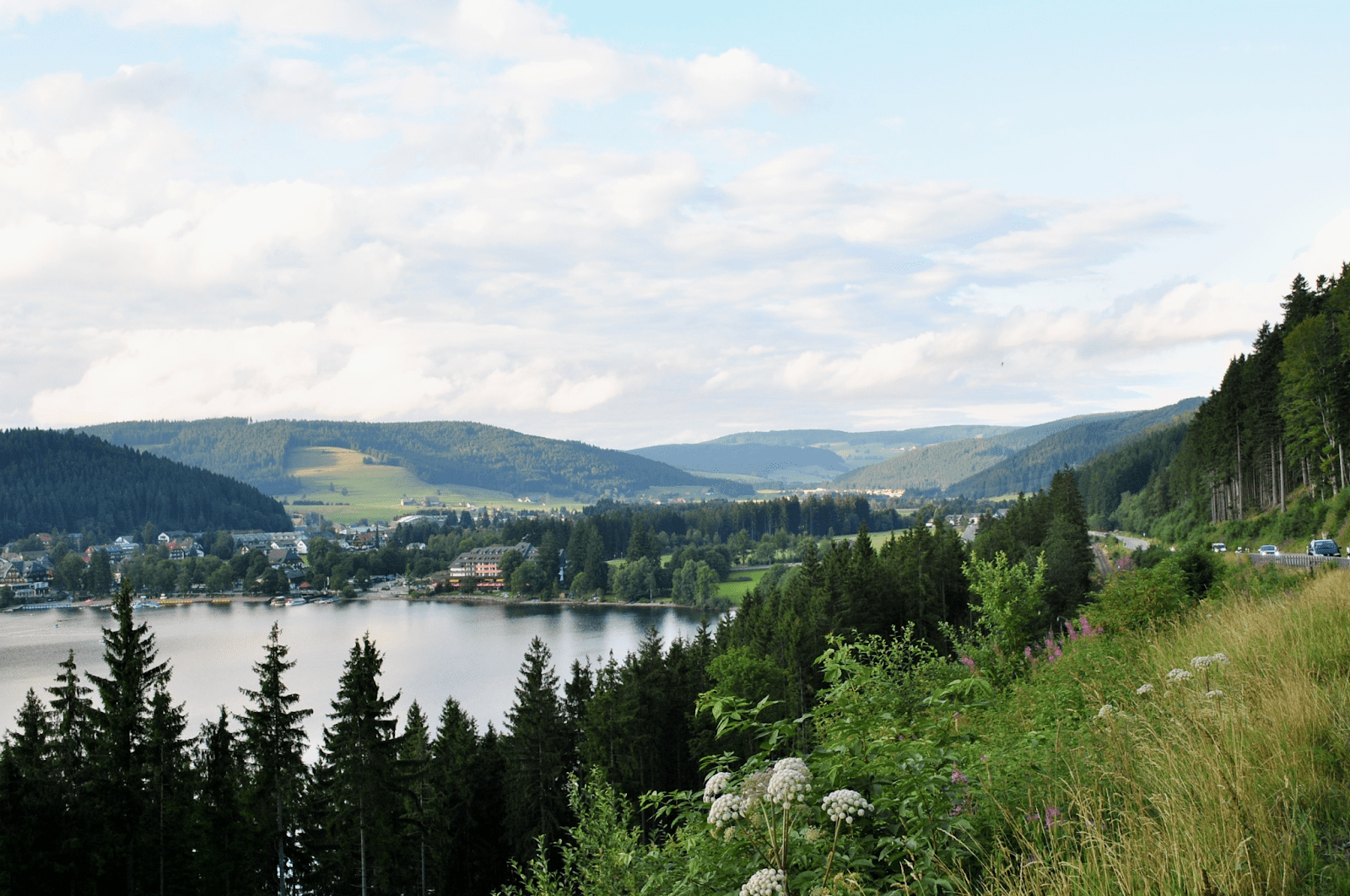 6. The Black Forest, Germany
Best time to visit: Year-round
Highlight: Walk past verdant meadows and pine-tree lined trails that is the setting of numerous Grimm fairy tales
Encompassing Southwest Germany, the Black Forest gets its name from the evergreen canopy that suspends above the forest floor. The forest is a treasure trove of picturesque settings – moss-covered rocks, hazy pathways lined with gigantic pine trees, breathtaking lakes, and lush meadows with equally lush valleys, to name a few. Even though a bit dark during the daytime, it is a must-visit that you won't regret.
7. Gir Forest National Park, India
Best time to visit: December to March
Highlight: Encounter the rare Asiatic lion in its natural habitat
Due to the animal watching opportunities and the unbelievably scenic vistas, the Gir Forest National Park (located in Gujarat) is famous and on the favorite list of many. Also known as the home of the Asiatic Lion, the park's conservation efforts have bought a tremendous increase in the number of Lions. Hilly terrains to spot jackals, lions, and more, nature walks through the gorgeous golden scenery, bird watching, and forest safaris are a few of the ways to explore this fantastic landscape.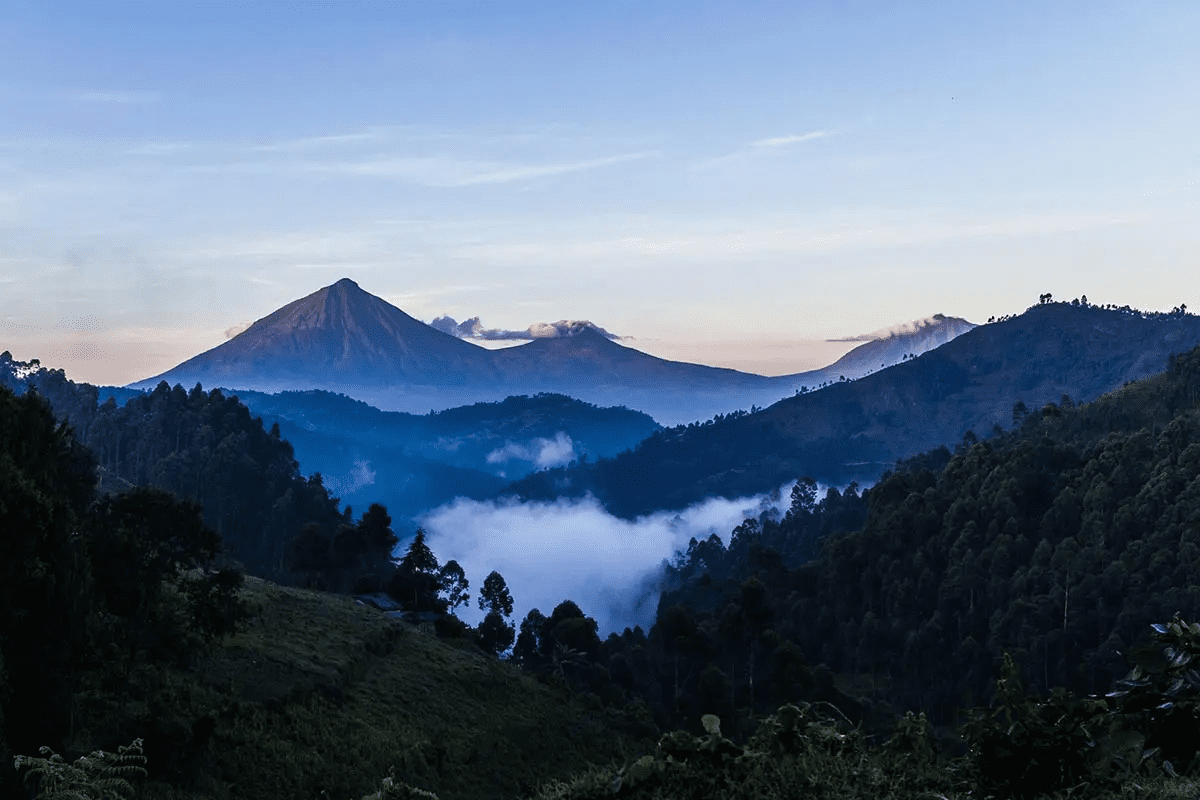 8. Bwindi Impenetrable Forest, Uganda
Best time to visit: September and between June and August
Highlight: Observe primates in a breathtaking tropical jungle setting
Famous for its Gorilla tracking opportunities, Bwindi Forest is home to the largest population of primates in the world. If you are up for an adventure, Bwindi's terrain of steep valleys is the perfect setting that spans across 32,000 hectares.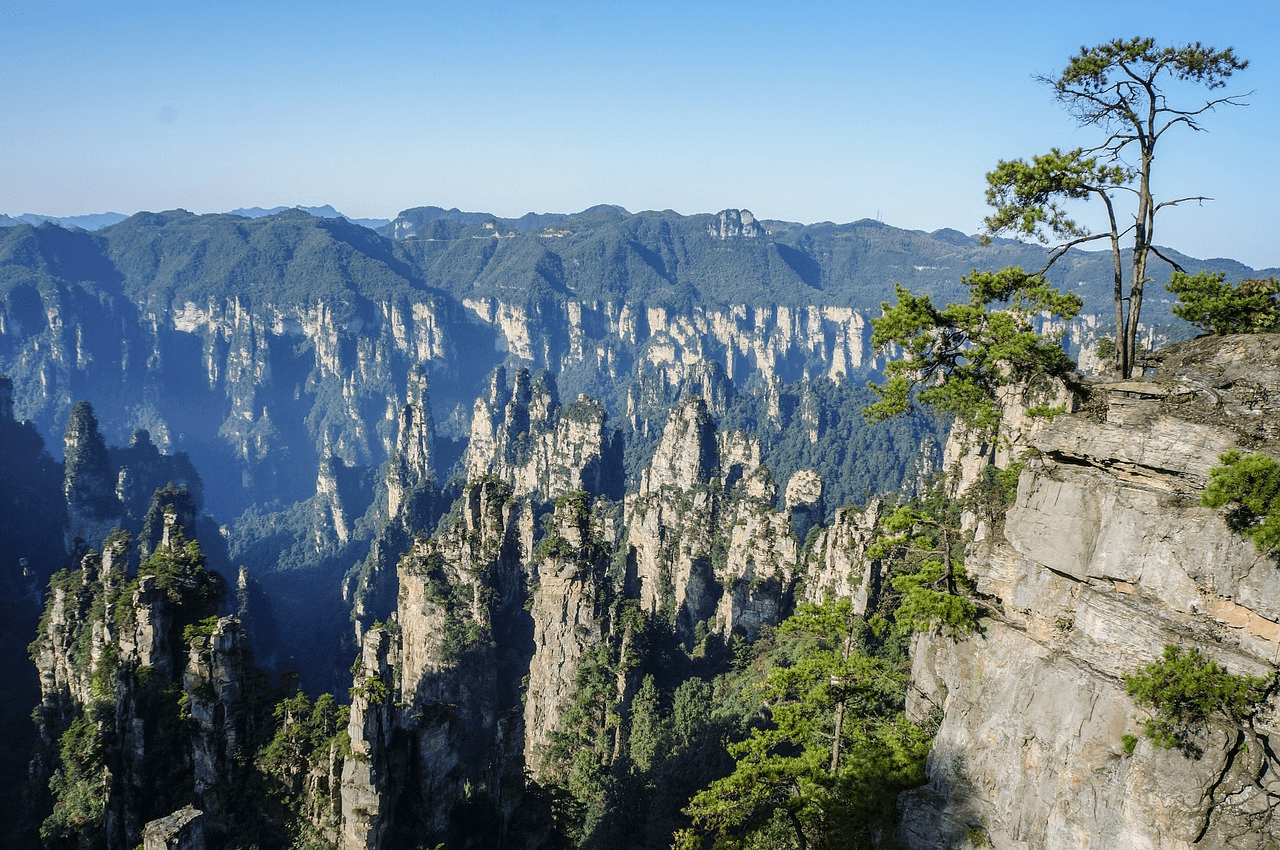 9. The Zhangjiajie National Forest Park, China
Best time to visit: April to October
Highlight: Enjoy a hike across other-worldly sceneries
Regarded by UNESCO as a World Heritage site, the projecting finger-like mountains dotted with green have made their appearance in the movie Avatar. Birdwatchers can spot rare species of birdlife along with other unique wildlife. You can choose to explore the Park's beauty through cable cars, glass pathways, hiking, and much more.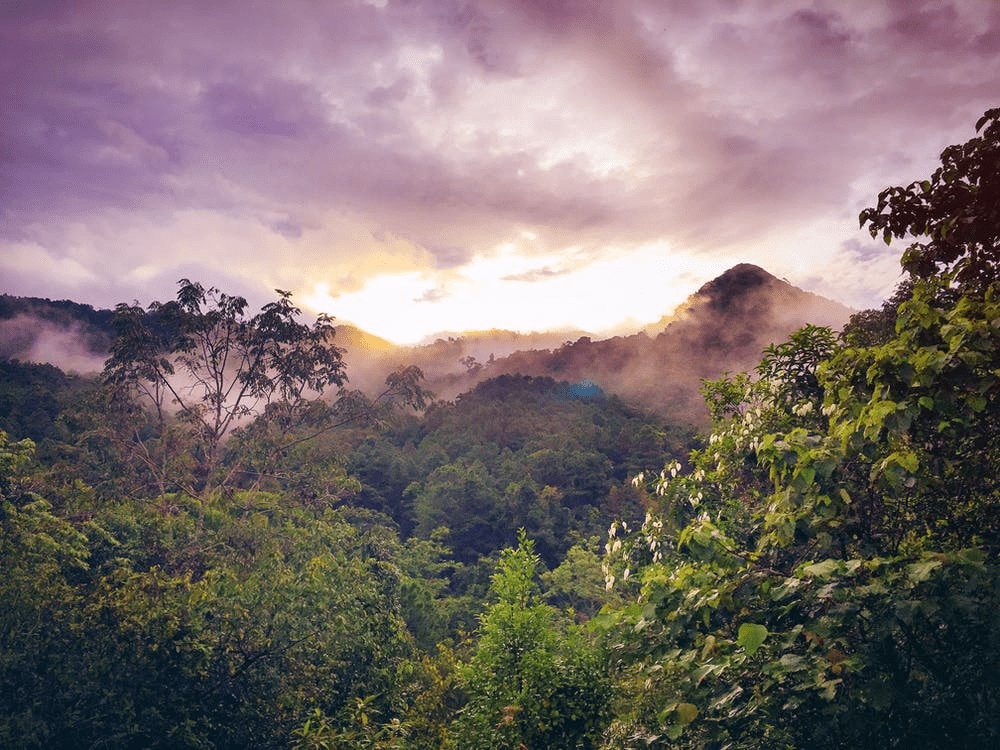 10. The Batang Ai National Park, Borneo
Best time to visit: June
Highlight: Observe a highly endangered species of Bornean Orangutans
The Batang Ai National Park in Indonesia links with the Lanjak-Entimau Wildlife Sanctuary in Malaysia. The National Park is located in the Borneo jungle, a rainforest-covered island with orangutans, hornbills, and gibbons among its biodiversity. It is also home to the Iban clan that resides in longhouses.